(Male', Maldives) – The Maldives National University (MNU) held the "Engineering Symposium 2019" in collaboration with 960 Consultants, a subsidiary of 960 holdings and Sri Lanka's Civil & Structural Engineering Consultants Pvt Ltd (CSEC). The symposium took place in The Maldives National University Faculty of Education Auditorium (MNU FE auditorium) at 1000 HRS today. The symposium was intended for engineering professionals and practitioners as well as engineering students.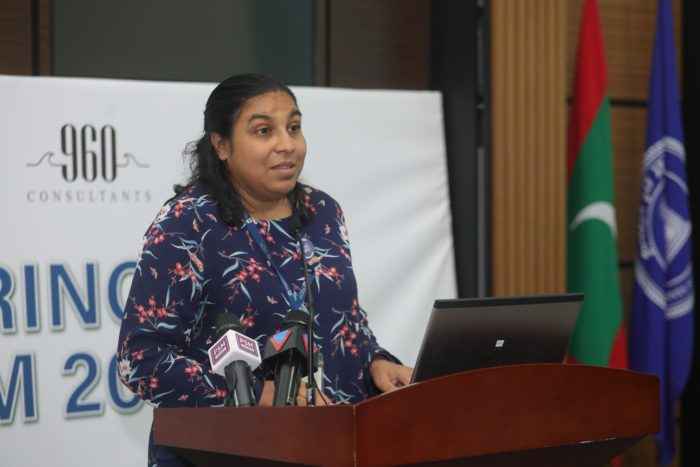 The MNU was effusive in welcoming Professor Priyan Mendis from the University of Melbourne, Australia to present the event's Key Note. Professor Mendis is a leading academic authority in the field of civil engineering structures and consultation. He spent more than 25 years as an academic and structural consultant. Professor Mendis is also the founder chairman of Green Council in Sri Lanka. He is the Chairman of CSEC, who has 300 peer-reviewed papers and more than 5000 citations.
Professor Priyan Mendis spoke about the prevailing research on durability of reinforced concrete in coastal environment and its economic impact. Moreover, Professor Mendis emphasized on design considerations in high-rise buildings and waste to building materials. Furthermore, the speech also highlighted infrastructure development with projects he was directly involved in.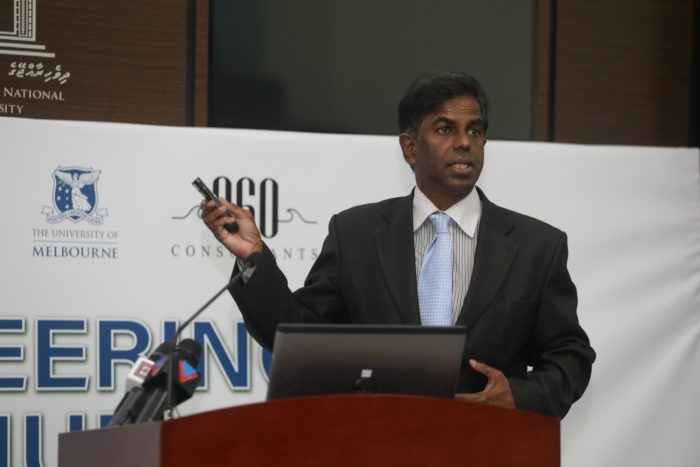 The Senior Professor in Civil Engineering Professor Ranjith Dissanayake from the University of Peradeniya of Sri Lanka also contributed to the event. He is the Chairman of the Green Building Council of Sri Lanka (GBCSL), Civil Engineering Sectional Committee of IESL, Lego International Pvt. Ltd., Lanka AAC Pvt. Ltd. and IIPS Pvt. Ltd.
Professor Ranjith presented key findings and application of Green innovation and entrepreneurship for construction and structural engineering. His talk focused on production methodologies and technologies that can utilize green innovation for use in industrial building materials.
Dr. Chaminda S. Bandara, a Senior Lecturer at the University of Peradeniya of Sri Lanka also partook in the event. In 2011 he received M.Sc. (Structural Engineering) degree in Ph.D (Civil Engineering). He has authored two books and published various researches in many journal papers and presented in many national and international conferences.
In his speech, he addressed Global Environmental Issues and Green Building Practices, and offered new perspectives in striking a sustainable balance between industry, growth and environmental ethics.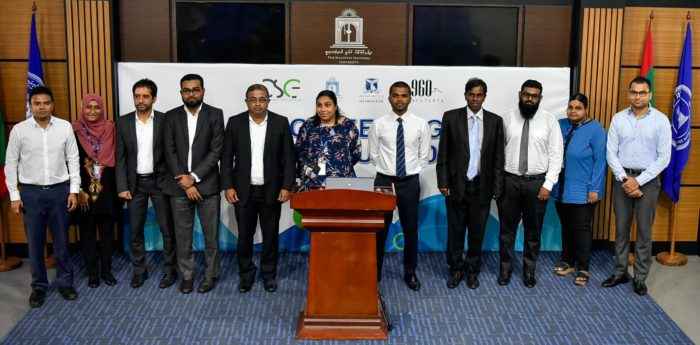 The event is the result of the cooperation between the MNU and Civil & Structural Engineering Consultants (CSEC) of Colombo, Sri Lanka, comes within the purview of a Memorandum of Understanding (MoU) signed between the MNU and CSEC. This MoU was signed on 10th June 2019.
960 Consultants helped to organize the event alongside the MNU as the official representative and the strategic partner of CSEC in the Maldives.
Issued by:
960 Consultants
Media Contact:
Saruvaan Hussain Husnee / Project Executive
E: saruvaan.husnee@960.mv
T: +960 7222197
960 Holdings Pvt. Ltd.
E: contact@960.mv
T: +960 300 0960 / +960 331 0960
W: www.960.mv