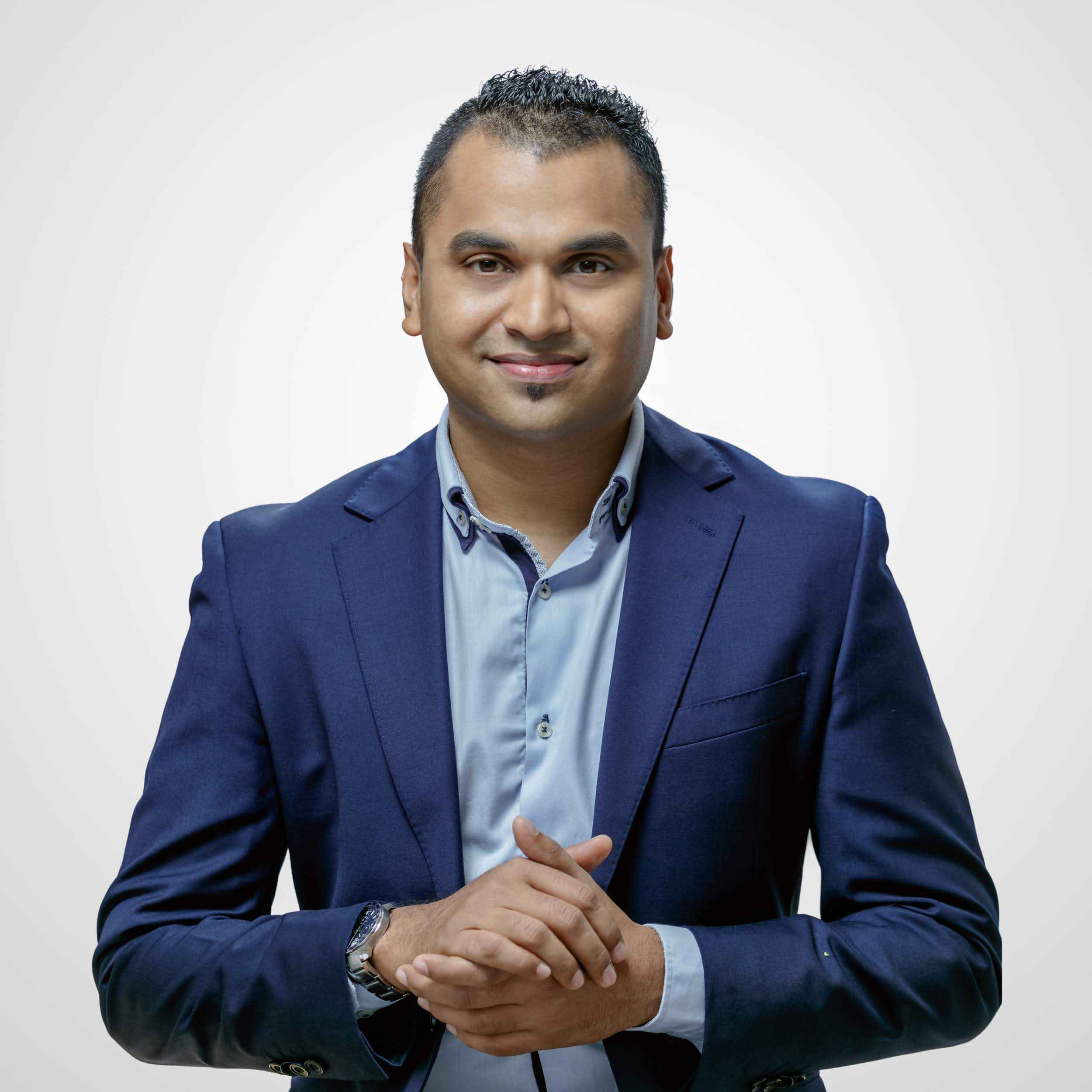 Imjad Jaleel - Director
Imjad Jaleel is an entrepreneur and a seasoned business development expert with a special interest in strategic marketing and corporate communication. Since co-founding 960 Consultants, he works extensively with leading players in the tourism, finance, architecture and engineering sectors on projects related to strategy, operations, and government policy.
While serving as Chief Communication Strategist at the President's Office from June 2017 till end of term in November 2018, key initiatives he delivered include:
Complete digitization of the government's communication ecosystem, enhancing communication across all platforms enabling real time access to information for the public
Spearheading the creation of the first online digital platform, with an accompanying printed version, showcasing all national development projects achieved during the past 3 administrations since 2008; inclusion of thorough island level details enhanced transparency and accountability of the government's achievements
Successful implementation of aligning the entire strategic communication of the government, and all involved stakeholders, ensuring proper dissemination of key messages across all channels locally and internationally
Head of Communication in key state level visits with heads of states and notably Head of PR and communications of the Maldives delegation and participated in all the official talks with President of China, His Excellency Xi Jinping (2017)
In his previous role at Dhiraagu Plc (a subsidiary of majority shareholder Batelco since 2013 and previously Cable & Wireless), Imjad's notable contributions include:
Led the strategic communication and marketing component of the 3G and 4G nationwide broadband coverage (2013 – 2015)
A key team leader in the strategic communication of The government of Maldives launching Dhiraagu IPO Prospectus in 2011
Co-team leader of the strategic communication of Dhiraagu Fibre Optic Submarine Cable network system in 2011, a USD 21.7m project to lay a 1,017km length fibre optic cable network system from north to south of the country
Part of the core team of leaders shaping Dhiraagu's 2017 rebranding campaign, the largest and most successful such campaign in the country
Led the youth market in 2017 – one of the key revenue streams of the company
Having a keen interest in the driving forces behind the Maldivian economy, he started his first series of entrepreneurial projects soon after graduating from high school. The success of these projects were rooted in the innovative solutions offered that also promoted social development, a trait prevalent in his subsequent ventures.
Areas of expertise:
International politics and contemporary global governance
Local political landscape and stakeholder management
Strategic management and business policy
Marketing communication, public relations and crisis management
Brand architecture, branding strategy and digital transformation
New business development in Maldives
Education:
Bachelor of Social Science (Honors) in Public Policy, Development and Management (PDM) track, majoring in Political Science and Economics, Singapore Management University (2010)
Mohamed Latheef - Director
Mohamed Latheef is an expert in the field of public finance and has led several major national development projects for the government sector. He has more than 18 years of finance, planning and management consulting experience, working with senior officials in both private and public sectors to address their most pressing strategic issues.
Prior to co-founding 960 Consultancy, he worked as an independent business consultant at United International Hotels Group Inc. from June 2015 – December 2017 focusing stakeholder relationship and new business representation services.
He served as Deputy Minister of Finance and Treasury from November 2012 to November 2013. In this role, his key focus was overseeing formulation and implementation of both fiscal and debt policies and compiling the national budget.
While at Thilafushi Corporation Limited from 2009 – 2012, his key areas of responsibilities included fulfilling the roles of Manager, Corporate Affairs & Legal and as Managing Director in 2012.
Earlier in his career, Mohamed Latheef was a Finance Specialist at UNICEF from December 2004 till January 2007. During his time at UNICEF and the Ministry of Planning and National development of Maldives, he led various projects, with his area of specialty being disaster management and rural development.
His major accomplishments include:
Heading the Thilafushi land reclamation project, overseeing the implantation of the transaction to establish an international port in Thilafushi
Representing the government via playing key roles in Gulheefalhu land reclamation project from the government side
Overseeing financial allotment by UNICEF towards Tsunami aid projects
Areas of expertise:
New business development
Legal and compliance in public sector
Major national development projects
Public sector advisory
Finance and planning
Education and Training:
MSc in International Management, University of Liverpool (ongoing)
Development Planning, Project Monitoring, Management and Evaluation, Asian Institute of Technology, Thailand (2003)
Diploma in Economics, University of London (2001)
Richard Sabella - FINANCE & BUSINESS DEVELOPMENT CONSULTANT
With decades of experience in various fields such as Banking, Finance and Aviation, Richard Sabella's core strength is in reviewing and preparing legal contracts and negotiations in all aspect of finalizing agreements, acquisitions, disposals and projects.
He founded his own company in 2002, which provides Consulting services. In addition to this, during the same period, he has extensively worked on business development, focusing on company restructures, acquisition and disposal of businesses and due diligence. In terms of project management, his clients include power stations, hospitality business (hotels and resorts), hospitals and general construction. In Aviation, he has consulted on purchase and sale of executive jets, established an Air Operating License for an international Private Jet Charter Operation based in San Marino, operating from Kuwait, as well as fulfilling the role of Accountable Manager for the Charter Company during its operation.
Prior to this, from 1973 to 2002, he has worked with a multinational Corporation in Australia ranking in the top 10 Companies on the Stock exchange. In this role, his key areas of responsibilities included;
Financial Controller
Group Management Accountant/Group Systems Manager
Assistant to the Group Finance Manager
Group Treasurer
General Manager Middle East Division (established the Division)
Business Development Manager
Richard Sabella holds a Masters degree in Financial Management and a BSc degree majoring in Accounting, Economics and Managements from Sydney University.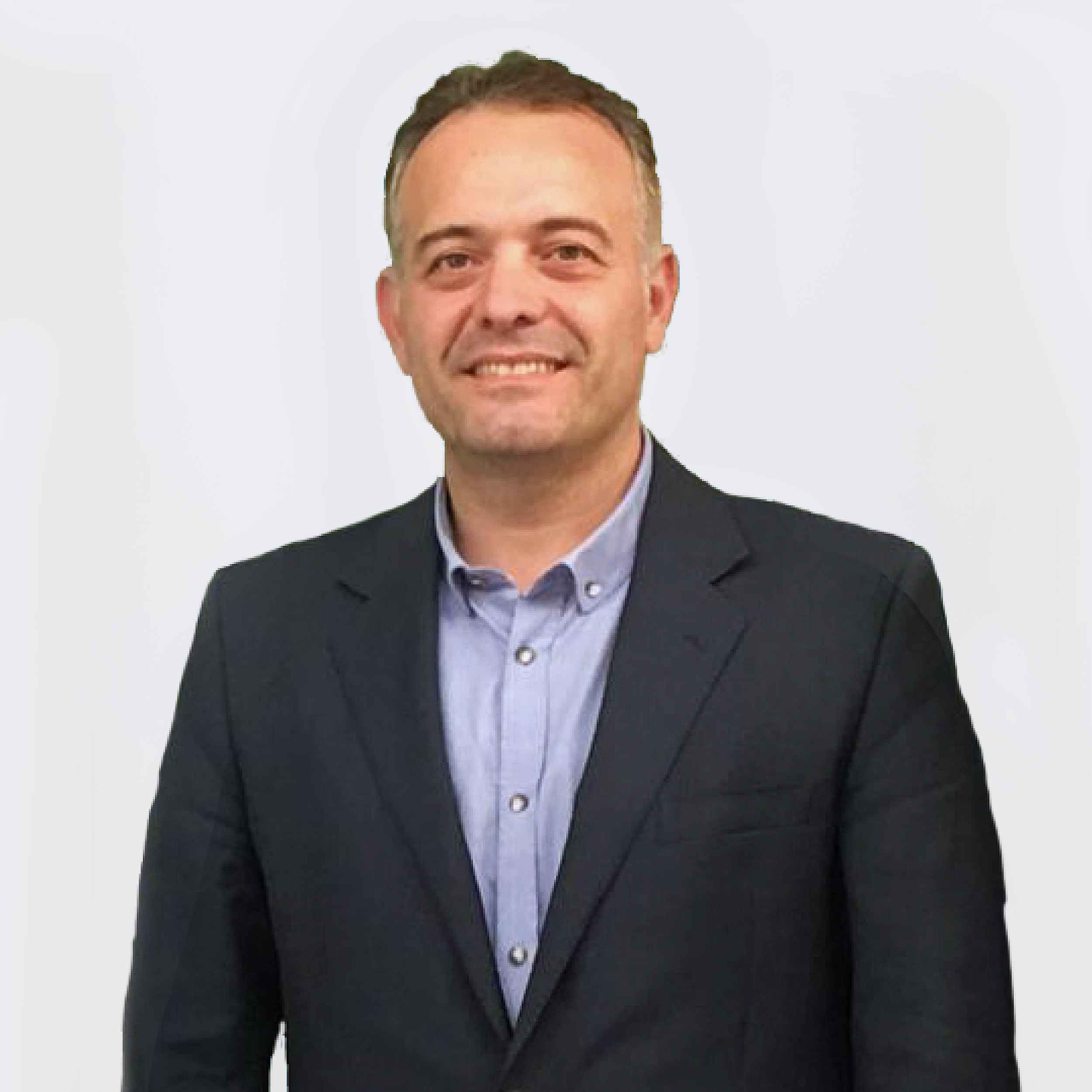 Dr.Murat Dogru
Energy, Renewables and Environmental Consultant
Dr. Murat Dogru - Energy, Renewables and Environmental Consultant
Dr. Dogru is the executive R&D Director at Beltran Technologies, Inc., New York, USA since 2012 for the industrial development of Gasification systems using a variety of biomass and wastes in order to develop renewable energy generation systems for local governments and industries.  Dr. Dogru has designed, supervised the manufacturing and commissioned biomass and waste gasification energy systems for several international organizations and companies at Beltran.
He had his Doctorate degree (1996-2000) in the Chemical and Process Engineering at the Newcastle University, England, United Kingdom. He researched and lectured eight years as a member of academic staff at the Newcastle University from 2000 until 2008. He has then worked as an associate consultant in the Adapt Low Carbon Group at the University of East Anglia in England between 2008 to 2012 and then obtained his associate professor degree in Environmental Engineering on January 2013 at Gebze Technical University in Istanbul. More than 100 international publications in the journals and international symposiums which all have direct relevance to renewable energy generation technologies in particular biomass and waste gasification.
During the last 25 years, he has been developing a novel small to medium scale decentralized Gasification tri-generation plant design and process control technology, integrated with an environmental management system in order to achieve zero toxin emission and sustainable energy generation. His research has resulted in an environmentally friendly, versatile and adaptable energy generation system from renewable and/or waste biomass raw materials, allowing pollution control at source. The technology is a fine example of responsive processing, since it is able to handle raw materials of widely differing source and quality. He has obtained his international patents in 2005 and 2012. He is also on the editorial board of the International Journal of Transport Phenomenon.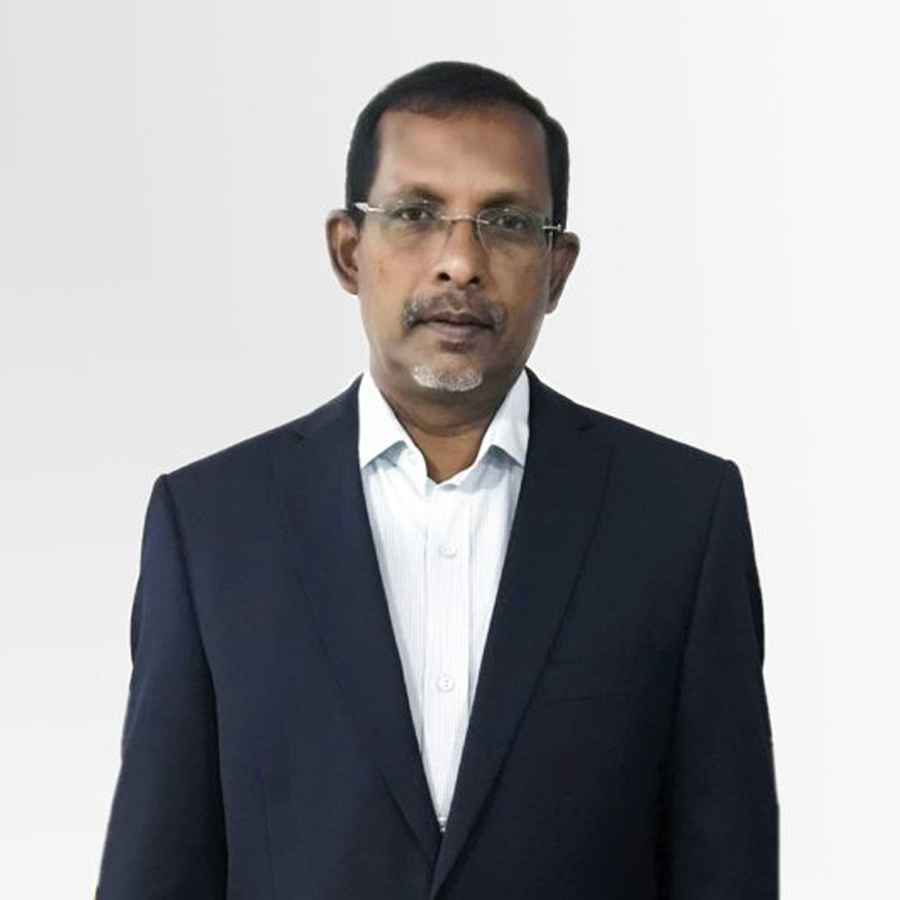 Hussein Naeem
Engineering and Ports Management Consultant
Hussein Naeem – Engineering and Ports Management Consultant
Hussein Naeem is a specialist in fields such as engineering and managing ports facility including
planning, development and implementation of major developmental projects.
Since 2017, Hussein Naeem has been serving as the Chief Operating Officer at Nalahiya Trading
Pvt. Ltd. In this capacity, he is responsible for strategic planning, in addition to planning,
coordinating and implementing all operational activities. From 2015 – 2017, he worked at
Nalahiya as Manager Engineering. His key achievements in this role include developing and
managing Nalahiya Private Port facility at Thilafushi and planning and implementing other port
development projects at Nalahiya.
Prior to this, Hussein Naeem served at Maldives Ports Authority in various roles from 1992 –
2013. As Deputy CEO from 2010 – 2013, he initiated the establishment of Port Training Centre
at Maldives Ports Limited and headed the Port Equipment selection and process, among other
deliverables.
In the role of Assistant Managing Director from 2007 – 2010, highlights of his achievement
include managing the expansion of Male commercial harbor, assisting the Managing Director in
the overall management of the company and was appointed as a Board Member of the
Maldives Ports Limited.
As Chief Engineer (Head of Regional Ports Division) from 2004 – 2007, he was responsible for
the management of Kulhudhuffushi Regional Port and Hithadhoo Regional Port. He held
consultations with Atoll and Island Offices on ways to enhance operational effectiveness and
socio-economic benefits of the regional ports to the local community. In this role, he also
worked as the National Consultant for the SAARC Multimodal Transport Study funded by ADB.
Education and Training
Master of Science, Maritime Affairs – Port Management, World Maritime University,
Malmo, Sweden (2003)
Bachelor of Engineering (Hons) Mechanical Engineering, Liverpool Polytechnic (Liverpool
John Moores University), Liverpool, United Kingdom (1992)
Higher Diploma in Mechanical Engineering, Islamic Center for Technical and Vocational
Training and Research, Dhaka, Bangladesh (1990)
Focal point for the ILO Port Worker Development Program in Maldives and trained as a
Trainer for Trainers to conduct the Port Worker Development Program (March 2010-
2013) Male', Maldives
Worked as the Focal Point for the UNCTAD Port Training Program conducted for the
staff of Maldives Ports Limited. Trained as an Instructor to deliver the modules of the
UNCTAD Port Management Program in the member states (2009 – 2010) Dublin, Ireland
Participated to represent Maldives in the study tour organized by ADB to the Greater
Mekong Sub-region for the transport experts of SAARC Countries, (September 2006)
Study Tour to the Port of Colombo (March 2005), Colombo, Sri Lanka
Port Management Seminar in Le Havre, France, (November 2002) Le Havre, France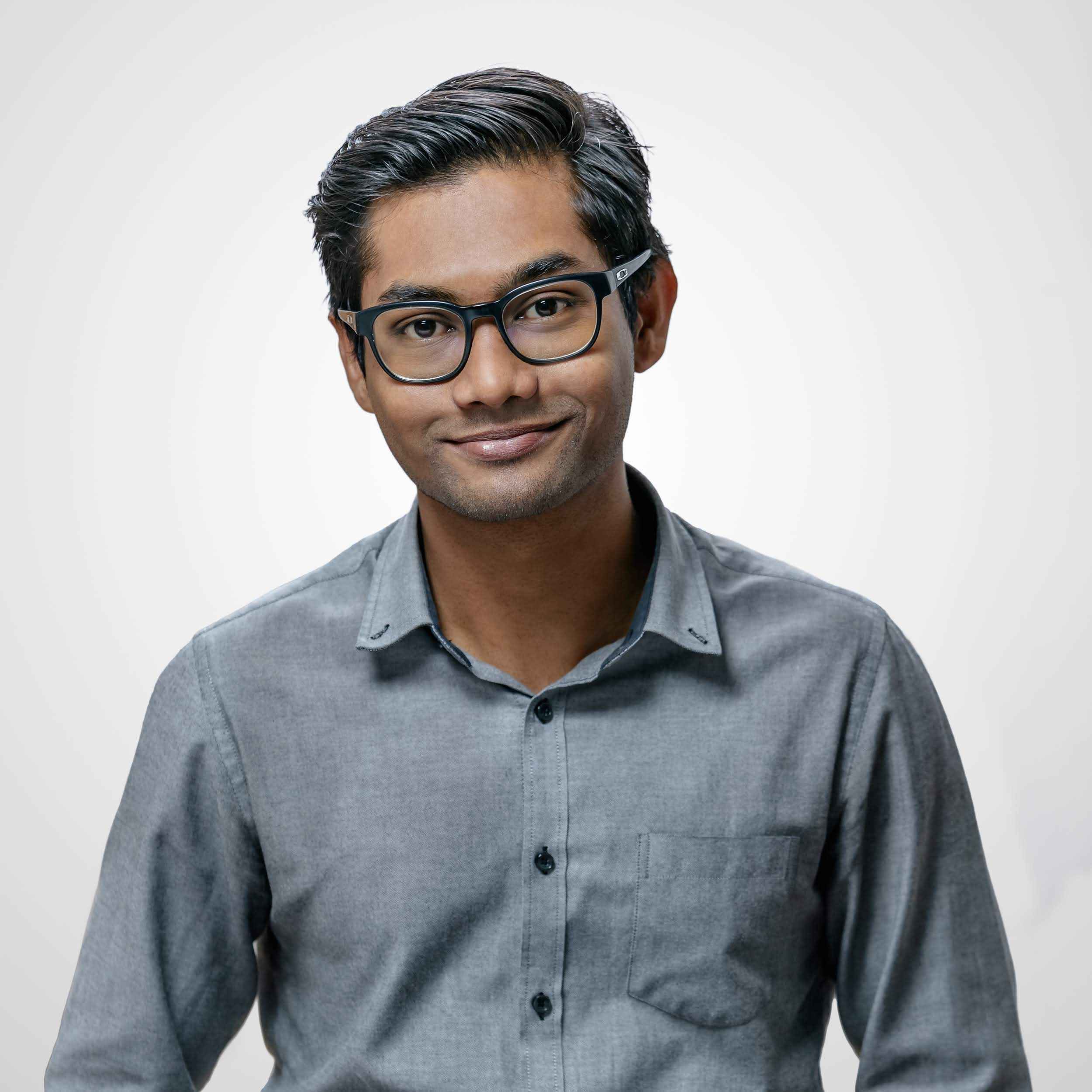 Saruvaan Husnee
PROJECT EXECUTIVE
Saruvaan Husnee - PROJECT EXECUTIVE
With technical knowledge in finance and accounting, alongside methodical work experience gained while studying, Saruvaan puts what he learned into practice. Bright and enthusiastic, he is the youngest member of our team, involved hands-on in overseeing day-to-day operations at 960 Consultants.
Saruvaan holds a bachelor's degree in Accountancy (Hons) from INTI International University, Malaysia (2017). For his degree, in addition to studying pure Accounting modules such as Advanced Management Accounting, he also enjoyed electives such as Strategic Management and Entrepreneurship, which helped shape a broader, holistic perspective of business, instilling interest and curiosity to explore, learn and work in various areas.
While at university, Saruvaan was actively involved in business development and academic research. In this regard, he led his team and subsequently won INTI University's first ever Business Pitching competition INTIprenuer in 2016, for the idea submitted by their group on Phytoremediation. In 2016, Saruvaan was also the team leader of his group in the University Case Study Competition 2016, finishing as the first-runner up out of the 20 teams that participated.
Continuing his track record of success, Saruvaan had the opportunity to represent his University in a Case Study Competition in Dortmund, Germany in 2017, leading the INTI International University team. Competing against different universities from the Laureatte group of universities from all over the world, Saruvaan proved to be a successful and effective leader with yet another win as the first runner-up team.
Notable positions held by Saruvaan while at university include;
President of the World Wildlife Fund in INTI International University (2016)
Founding president of the INTI Case Examiners Club at INTI International University (2017)